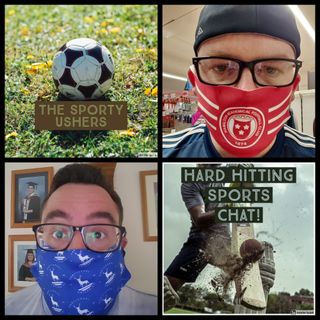 The Sporty Ushers
The Snooty Ushers Dave and James bring their special brand of nonsense to the world of sport with THE SPORTY USHERS PODCAST.

Expect all of the sports headlines to be discussed and dissected, the issues in English and Scottish football to be examined and explained, and international and domestic cricket to be reviewed and reconsidered.

And look out for the Sporty Ushers Extra! episodes, where we will take a deep dive on a single topic with some very special guests.